Sites around the world

Due to the sustained globalisation of direct automotive suppliers and the development and service requirements associated with this, STG has aligned its strategy accordingly. At every one of these sites we are required to work in harmony with our partners to fulfil the same demands as those which we have been satisfying from our domestic site for many years.
This applies both to the North American continent and in particular to the challenges in Asia and in this regard specifically to China. As a result of standardised development and production processes we are able to set comparable benchmarks in terms of quality and function worldwide.
In addition to the factories in North America and China ¨C which are already manufacturing our products ¨C further plans also exist for the South American market, with a site in Brazil and comparable activities in Mexico. When planning the respective site and scale, we take into consideration both the requirements of our customers for close logistical proximity as well as the availability of high quality primary materials and suitable personnel in the areas of production and administration.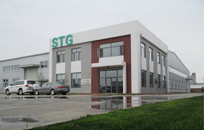 Production in China
At the beginning of 2009 a new production facility was opened close to Beijing. Working together with our Chinese partners we generate products for Chinese profile manufacturers.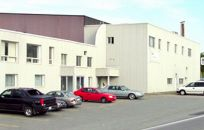 Production in Canada
The first production activities of STG outside of Europe, working together with the Canadian partner ISE.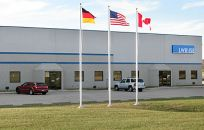 Production in USA
A second site was established in North America through the takeover of a former competitor. Site planning and investigations are also ongoing in Brazil and Mexico.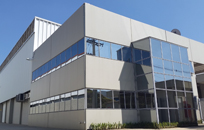 Brazil Plant
Lies in Jundiai (only need 45 minutes' drive away from Sao paulo ), lanced carrier line had already finished installation and debugging, finally successfully make trial run in November, 2014. Due to the products completely follow STG headquarter's processing, so our customer has showed great interests in Brazil plant.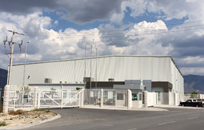 Mexico Plant
Saltillo, the state of coahuila in Mexico, where lies in the west of Monterrey 100 kilometers , where the partner of LWB Germany, namely ISE metal company newly established plant, the total area is 4800 ©O.