STG through the years
Delivering quality and service for the benefit of our customers since 1962.
In the 1960's the idea was born to replace the wire carriers ¨C in use at that time ¨C with a metal strip. However, in light of the fact that solid metal strips cannot be formed with radii or used flexibly, stamping technology was put to use in order to stamp parts out of the strips and thereby make them more freely flexible. Production commenced on the LWB site, with the then internally developed automatic stamping tables and the associated tools. This development resulted in the department for stamped carriers for profiles.
Over the years this business division has witnessed very strong growth and has replaced the bulk of wire spiral bands, which continued to account for the majority of applications. The extensive growth in this area and the associated increased demand for space resulted in a requirement for several relocations of production. At the present site in Altdorf near Landshut STG is able to meet with the increased volumes due to a superb range of machinery.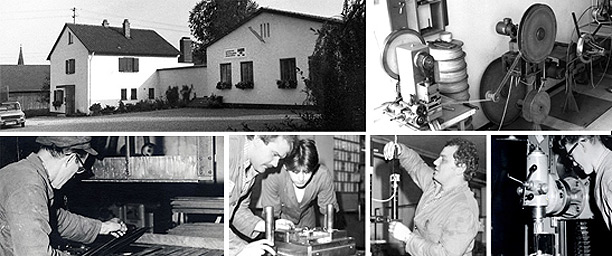 New trends and developments
Over time new trends and developments arose in the field of stamped carriers in the form of lanced carriers.
Through the use of lanced carriers it is possible to produce more metres with the same volume of input material and without a deterioration in quality. A great advantage for STG was and remains the fact that LWB took over the development of lanced carrier systems and thereby kept the entire know-how in this field in-house. This means that further developments and production improvements are not associated with a dependency on third parties. Since their development lanced carrier systems have progressed and the new generation with leading-edge lance technology is now in use.